Costa Brava Spain Beaches
Llafranc - reminiscent of the
Mediterranean fishing village beaches of old
This Costa Brava beach has a very special place in my heart…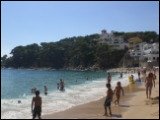 …it was here that we used to come on holiday when I was a child, and whenever I come to this beach my mind is flooded with brilliant memories…
…of sand castles, melting ice cream and the tingling sound of the sails on the fishing boats.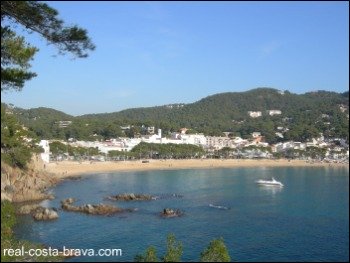 Llafranc is a wonderful beach, just long enough to not feel too crowded in the summer, but small enough to have that village feel to it…
with a small harbour at one end full of boats (although mostly private boats these days)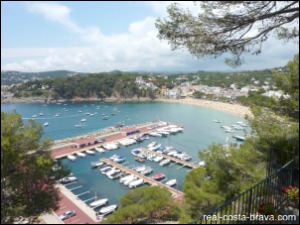 lots of tavernas lining the promenade and the town square
a rocky headland at either end making for great snorkelling (spotted a beautiful red octopus snorkelling here).
There is a car park only a 5 minute walk from the beach and there is also street parking on meters available near the beach.
The beach of Llafranc (which belongs to the municipality of Palafrugell) was awarded a Blue Flag in 2007, 2010 and 2011. Not sure what happened in 2008 and 2009.
Want to read more about Llafranc?
Costa Brava Spain Beaches - Llafranc Webcam
---
Want to see what the beach and harbour look like right now?…take a look at the Llafranc webcam.
Costa Brava Spain Beaches Video
---
It's early morning on Llafranc beach, the waves are gently lapping at the shore, the boats are tingling in the harbour and the cicadas are quietly singing in the trees. A couple of people are swimming in the calm sea, a lone person walks across the sand, the early sunlight makes the rocks of the headland glow orange. Oh happy happy days....
A sweeping panorama of Llafranc taken from the Cami de Ronda coastal path...
What to see a bit more of this beautiful Costa Brava beach?..
Take a look at this video of Llafranc.
If you want to see more of the surrounding area, watch the video from the start to see Calella Costa Brava and other fantastic coves and beaches around Llafranc.
(you might want to mute the music though!)
Costa Brava Spain Beaches - Llafranc - General Information
---
Where to stay?...check out:
Costa Brava Spain beaches - Llafranc - How To Get Here
---
Car:
Zoom in on Palafrugell and then on Llafranc on the map below to see the numbers and names of the roads. The nearest motorway is the AP7.
The nearest hire car companies are in Palafrugell - Masca Motor and Rent Services. Both of these car hire companies will drop off and pick up the car for free in Llafranc.
View
Costa Brava Spain
in a larger map
Bus:
You can also get here by bus from Palafrugell. To get to Palafrugell you can catch a bus from Flaca, Girona and Barcelona. Please see


+1 Real-Costa-Brava
Page
Site
Amazing Girona Offer!
Stay in a hotel in Girona for just €10. Enjoy a meal in Girona for just €10. And more special offers...
Our Sponsors
---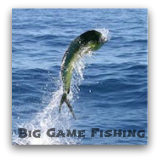 Fishing In Spain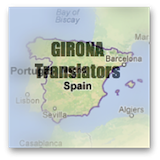 Girona Translators
Check Out The Other
Costa Brava Beaches...
---
Cadaques

Roses

Empuriabrava

Sant Pere Pescador

Sant Marti d'Empuries

L'Escala

L'Estartit

Pals

Begur

Tamariu

Llafranc

Calella Costa Brava

Cala El Golfet

Platja de Castell Lloret De Mar



Spain Beaches: Other Info...
---
Beach Webcam

Award Winning Spain Beaches

Scuba Diving Costa Brava

Award Winning Marinas Costa Brava Spain