Your Real Travel Costa Brava
Stories, Tips And Favourites!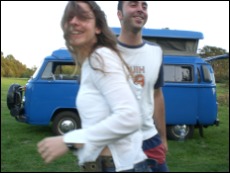 Real-Costa-Brava.Com is all about our Costa Brava travel stories and experiences, with our families and friends (and sometimes on our own).
BUT we also want Real-Costa-Brava.Com to be about your stories, your adventures, your Costa Brava travel tips, your favourite place or activity...
So tell us your Costa Brava travel story!
Help us to keep Real-Costa-Brava.Com real.
Just submit your story, tip or favourite whatever in the form below. We will then make it into a Web page!
We want this to be a community for people that love the Costa Brava, a community dedicated to Costa Brava Travel. Your very own Costa Brava travel guide!
Delicious food
---
Do you have a favourite restaurant?
Do you want to share your fabulous Spanish recipes?
Costa Brava Beaches...And Other Beautiful Beaches
---
How about that Costa Brava beach your heart always returns to after your holiday is over - tell us about it, show us your photos.
You can even tell us about your top 10 beaches world wide! We all may just fancy having a holiday some where else one day!
Weddings and Honeymoons
---
Did you get married on the Costa Brava (at a really charming hotel, or was it on a beach or perhaps at a beautiful old village church). We all love a good wedding story (well, the girls do).
Or maybe you had the most wonderful honeymoon on the Costa Brava.
Special Costa Brava Stories
---
Any funny scuba diving, kite surfing, kayaking (any other activity) stories.
A great day out on the Costa Brava? A magic moment that really made your holiday? Share it with us.
Any brilliant times had at a festival or concert?
Costa Brava Hotels, Villas and Apartments
---
Have you stayed a hotel that turned out to be amazing. That you have returned to again and again.
Perhaps you have found a real gem of a villa or apartment.
Maybe you really spoiled yourself and stayed at a 5 star hotel...was it really that amazing? We're all dying to know.
Ughhh...Bad Experiences!
---
Bad experiences? The hotel you will never go back to. The restaurant that gave you food poisoning. That near death experience when you swam out too far or that jelly fish got too close.
Share Your Costa Brava Travel Stories, Tips and Favourites!
We really look forward to hearing all about your Costa Brava adventures and travel tips. Thanks for sharing.
---