Costa Brava Spain
Travel Guide To The Real Costa Brava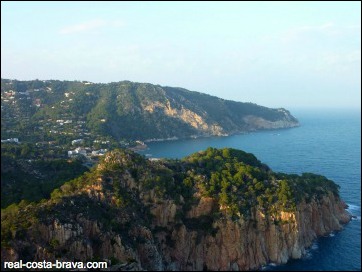 "Spain's Wild Coast"
Real Costa Brava Instagram

Real Costa Brava is now on Instagram! Finally!! We'll be uploading pictures of this beautiful place and we'll also chuck in a few pictures of our life here (behind the scenes) - so follow us and keep in touch :o) xxx

So What Is The REAL Costa Brava?
romantic hidden coves
long sandy beaches
rugged pine clad cliffs plunging straight into the sea
vibrant festivals (festas)
colourful markets
fantastic walking through forests, along rocky coastline, through mountain valleys
beautiful national parks
protected marine reserves
amazing food…
and so much more.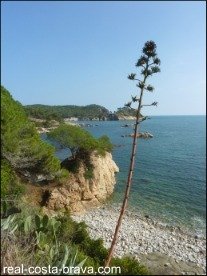 I have been coming on holiday to the Costa Brava since I was 4 years old, but I only truly got to know and fall in love with this beautiful part of Spain over the last 20 years, after my mother moved here.
Since then I have visited many times and last year my partner and I made our visit last a little longer...sort of permanent!
When ever we were planning our next trip to Spain we would scour the internet looking for information on things to see and do, but could never find anything that really gave us what we were looking for...the real Costa Brava (the real place, written by real people, that really know it).
So, we decided to create our own website for this very special place, with all the information we have gathered after years lying on its beaches, scuba diving in its sea, eating in its restaurants, walking its stunning countryside and getting caught up in the atmosphere of its many festivals.
By sharing our experiences we hope to provide you with all the information you need to have a truly wonderful holiday.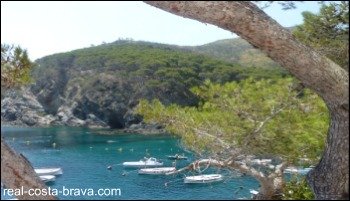 What does The Real Costa Brava Travel Guide cover?..
The best beaches in Spain - including our top 10 beaches, beach webcams (only some beaches have this facility), beach towns, and our readers favourite beaches
Attractions detailing things to do, festivals, historic sites and much more
The wider area of Catalonia that can be explored in day trips or longer stays - including the Pyrenees
All types of accommodation - hotels, villas, apartments, camping, rural stays
The towns and cities of Catalonia - including Barcelona and Girona
Ideal places for a family holiday in Spain
Activities - including golf, walking, scuba diving, sailing, cycling, watersports
Planning a move to Spain? - we show you how to buy spanish property
Catalan food - our favourite restaurants and some delicious catalan recipes
Take a look at this fantastic video of the Costa Brava Spain from the air...
Come back and visit often. Or...
Real Costa Brava Can Come To You!
We can let you know when anything knew is happening at Real-Costa-Brava.com...

Costa Brava Insight our free newsletter is delivered, straight to your INBOX. It covers all new and updated pages since the last issue. Sign up here...
OR

Subscribe to our Blog and keep up-to-date with all new and updated Real-Costa-Brava.com pages. Get the Real Costa Brava Blog at your favourite RSS feed reader including Google Reader, My Yahoo!, etc. (What's an RSS feed?)



Welcome To Your Travel Guide
Real-Costa-Brava.com is about one family's adventures on the Costa Brava. Search Real-Costa-Brava.com here
Costa Brava Spain holds many wonderful surprises and even more treasures to be discovered for those that venture away from the coast...
Spain Beaches, which are the best?..whatever kind of beach you love the Costa Brava beaches have it all...Long stretches of sandy beach, hidden coves, romantic fishing village beaches...
Costa Brava Beach webcams are a great way to see what a particular beach looks like right now! Escape the rat race for a moment and take yourself right back to that beautiful beach...
The Costa Brava is home to one of the most beautiful bays in the world! The Bay of Roses, with 3 natural parks and 45 km of stunning beaches...
Things to do on the Costa Brava…water parks, national parks, aquariums, museums, medieval villages, roman ruins, botanical gardens, Pyrenees. Well, you can't lie on the beach all the time!?!
Catalonia...with traditions and festivals (festas) going back a thousand years. Come and get caught up in the magic of nation that likes to celebrate!
Property Costa Brava - do you have a Costa Brava villa rental or a property for sale on the Costa? Advertise your Property for FREE
Costa Brava Accommodations...white washed villas, rustic farmhouses, luxury hotels, beachside campsites, paradors...your guide to finding the perfect accommodation.
Hotel Costa Brava - a complete list of hotels beach by beach - how much? how big? how near to the beach? what facilities? what do real people who have stayed there think?
Camping Costa Brava - a complete list of campsites beach by beach - how much? how big? how near to the beach? what facilities? what do real people who have stayed there think?
Costa Brava villa rental - self catering villas and apartments listed by the owners for that personalised holiday experience. Villas in Cadaques,...
Property for sale Costa Brava - looking for a Costa Brava villa for sale or a Costa Brava business for sale - find it through real-costa-brava
Girona - an ancient Gothic city with steep narrow cobbled streets, lying at the foot of the Pyrenees, and only 40 minutes drive to the stunning Costa Brava Coastline!
Pals Costa Brava - lose yourself in this romantic Medieval walled village perched on a hill over looking the...
Activities based Costa Brava holidays…water sports, cycling, golf, walking, light air craft, hot air ballooning. Whatever your favourite activity, you can do it all on the Costa Brava.
Scuba Diving on the Costa Brava, Spain is brilliant! Really? You bet. The Costa Brava is one of the best scuba diving areas in the Mediterranean.
Cycling has been massive on the Costa Brava ever since it was discovered by American professional cyclists, in particular Lance Armstrong (who made Girona his training base).
Fishing in Spain's Costa Brava and the hinterland of Catalonia - from fly fishing in the Pyrenees to deep sea fishing off Barcelona
Holidays in Costa Brava...read these interviews with vacationing families, get tips on flying with children, find out which are the best Costa Brava family beaches
Searching for great restaurants on the Costa Brava? Here are our favourites.
Climate Costa Brava - find out the average air temperature, seawater temperature, rainfall and hours of sunshine on the Costa Brava, Spain - so you can plan your holiday.
Weather temperature in Costa Brava right now...and 3 day forecast.
The average cost of living Costa Brava detailing the cost of food in the supermarket
The story of Real-Costa-Brava.Com
Contact information for Real-Costa-Brava.Com
Great travel Costa Brava stories and tips, contributed by visitors from around the world - real experiences that will give you the best ever holiday to the Costa Brava!
Our Costa Brava Blog keeps you up-to-date with all additions and changes to Real-Costa-Brava.Com Subscribe here.
Costa Brava Wanted is for anyone that needs a service or is trying to sell something on the Costa Brava. Think of it as a notice board
Costa Brava News brings you a round up of news articles on the area so you get the most out of your Costa Brava vacation