Costa Brava Spain:
Explore the 200km Stunning Coastline and Amazing Hinterland of this region of Spain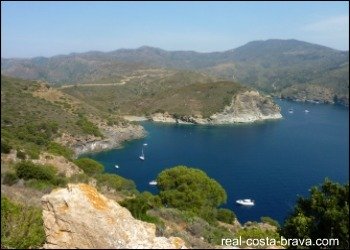 Costa Brava Spain
Catalonia (Catalunya) has over seven million inhabitants
covers an area of 31,980 square km and
has some 580 km of coastline,
200 km of which is known as the Costa Brava.
In the 1960's the Costa Brava Spain became one of the first package holiday destinations in Europe and resorts such as Lloret de Mar and Platja d'Aro sprang up to serve this crowd…
BUT the Costa Brava and hinterland of Catalonia is much more than this...
…it is an area that holds wonderful surprises for the visitor that is willing to explore (and you don't have to wander far).
Regions Of The Costa Brava Spain
---
Costa Brava quite literally means the wild coast and the mountains really do seem to tumble into the sea.
This area of north east Spain stretches from the border with France to Blanes (approximately 60 kms north of Barcelona) and encompasses the diverse regions of the Alt Emporda, Baix Emporda and La Selva.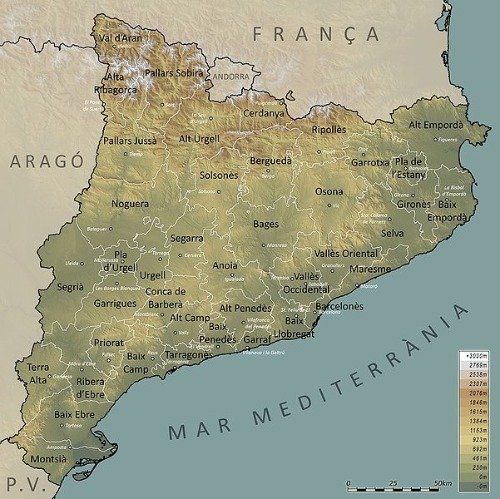 Go to www.wikipedia.com/catalonia
Alt Emporda (Upper Emporda) is the northernmost region of the Costa Brava, where the eastern end of the Pyrenees falls abruptly into the Mediterranean and the vast plain of the Golf of Roses stretches out below. It is home to the towns of Portbou, Llanca, El Port de la Selva, Cadaques, Roses, Empuriabrava, Peralada, Figueres, L'Escala…
Baix Emporda (lower Emporda) is the central region of the Costa Brava and is the most rugged, punctuated by many small coves. It is home to the towns of L'Estartit, Pals, Begur, Llafranc, Calella de Palafrugell, Palamos, Platja d'Aro, La Bisbal…
La Selva (the forest), the southernmost region of the Costa Brava is as the name suggests, a land of forests, backed by the Gaverres mountain range. It is home to the towns of Sant Feliu d'Guixols, Tossa de Mar, Lloret de Mar, Blanes…
Explore the Coastline of the Costa Brava Spain
---

View Costa Brava Spain in a larger map
All along the rugged Costa Brava coastline you can explore…
Explore the Hinterland of the Costa Brava Spain
---
BUT there are even more treasures to be discovered for those that venture away from the coast and explore Catalonia's hinterland…
The breathtaking Pyrenees (there are some fabulous day trips that can be taken from the coast)
The volcanic area of the Garrotxa
The unusual rock formation of Montserrat Massif
Medieval villages (Besalu, Santa Pau)
The Garrotxa Volcanic National Park....
Activities...Attractions...Cuisine...Festivals
---
There are all sorts of activities to have a go at - such as scuba diving, walking, golf, cycling, sailing, kayaking, windsurfing, kitesurfing and much more.
Many attractions to draw you away from the beach - from 6th century monasteries and Roman ruins to water parks and monkey sanctuaries.
Amazing cuisine to expand your waistband in restaurants for all budgets.
So many festivals that it's unlikely that your holiday to the Costa Brava will not coincide with at least one of these great traditions of Catalan culture.
---
Return from Explore Costa Brava Spain to Costa Brava (homepage)