Holidays in Costa Brava:
Interviews with Vacationing Families
When you live in a beautiful place you get a lot of visitors!  Not that we're complaining ;o)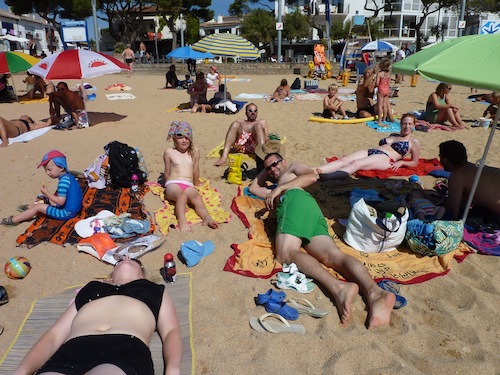 holidays in Costa Brava 
Many of our friends that come to stay (or stay near by if there are too many of them) have children. One day, whilst lying on the beach with some of these friends, we thought wouldn't it be a good idea to start interviewing all our visitors - after all, surely the best people to tell you whether the Costa Brava makes a great family holiday destination is a family.
So here you have it...interviews with families taking holidays in the Costa Brava:
you'll find tips on flying with children (particularly tips on flying with children on Ryanair), the best family Costa Brava beaches, things to look for when renting a villa
more interviews coming soon.....