Fun Things To Do Costa Brava
Mona Foundation (Fundacion de Mona)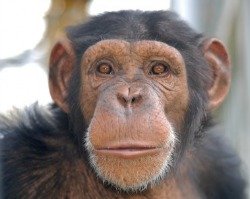 Fun Things To Do Costa Brava - Mona Monkey Sanctuary Girona
Win A Signed Barcelona Football Club Top!
Barcelona FC have teamed up with Mona to offer you the chance to win a signed shirt.
Want a suggestion for a great day out with kids on the Costa Brava?
Visit the Mona Monkey Sanctuary in Girona. 
The Mona Foundation is a sanctuary for rescued chimpanzees and barbary macaques. It saves wild primates that have been illegally captured and are being used for commercial and personal purposes through out Europe.
Fun Things To Do Costa Brava - Mona Foundation Girona
There are a large number of chimpanzees in Spain due to many years of illegal trafficking of primates for circuses, zoos, television commercials and tourist attractions (The 70's and 80's saw many photographers on the beaches in Spain with chimps for tourists to have they photo taken with them. This still happens now, in the south of Spain and in the Canary Islands, but thankfully not so often - these chimps live very sad lives in cages and are mis-treated so that they "behave" when they are with tourists).
BUT these guys have been given a life-line at the Mona Monkey Sanctuary.
Here they live as natural a life as possible (unfortunately they can not be returned to the wild as they don't know how to be "wild" anymore) in large enclosures with plenty of things to climb and swing on.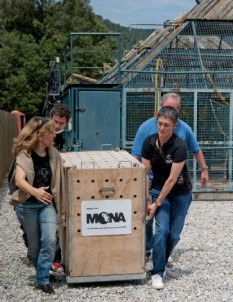 Mona Chimpanzee Sanctuary Girona

Mona Foundation Girona
---
A visit to Mona not only supports this fantastic charity, but it is so much fun to visit these charismatic creatures, who are just as curious about you. 
Some of the naughty teenagers may throw some poop at you so be warned!
We had a lovely moment when we were last here. There was a family there with their baby. The guide that was taking us around asked if she could take the baby nearer to the fence as the chimps absolutely love babies. The family agreed and the lady took the baby to the fence. Immediately the chimps came over and cooed over the baby (just like we do when we meet a new baby), one of them even tried to give the baby a carrot that she had been munching on. It was amazing to see that kind of interaction.
Fun Things To Do Costa Brava 
The guides will tell you all about the primates, introducing each of them - telling you who they are, what their personality is like and where they came from. 
Meet Bongo, Juanito, Waty, Nico and Katy to name but a few of the chimps and macaques. 
A visit to the Mona Sanctuary will teach and inspire you to understand and respect these beautiful animals.

Volunteer Conservation
---
Want to help out with the chimps?
The sanctuary offer short-stay volunteering holidays as well long-term volunteer positions.
Where you can get involved with the daily care of the rescued primates and other aspects of the sanctuary.

Where is the Mona Sanctuary?
---
The Mona Foundation is in the town of Riudellots de la Selva, 10 kilometers south of Girona, near the airport.
For more details on the chimpanzee rescue sanctuary, please visit their website www.fundacionmona.org

Have a fun day out with your kids in Girona and support this fantastic charity at the same time.  You don't just have to be a child to enjoy the Monkey Sanctuary by the way.
---
Return to Things To Do Costa Brava 
Return to Costa Brava (homepage) from Fun Things To Do Costa Brava