Figueres Dali Museum
(Teatre Museu Dali)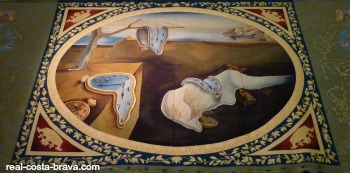 Salvador Dali Museum 
The Dali Museum in Figueres houses a large part of the surrealist painter Salvador Dali's work (approx 4,000 pieces).
The museum is the second most visited museum in Catalonia, receiving around a million visitors a year!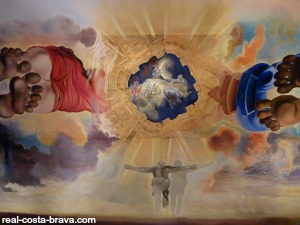 Dali Museum 
The building housing the Dali Museum is an old theatre (hence why it is called Teatre Museu Dali) and was created by Dali himself in 1974. He chose the theatre as the location for his museum because...
"I am a theatrical painter, I was baptised in the church opposite the theatre and it was in the foyer of this theatre that I held my first exhibition".
Pretty good reasons.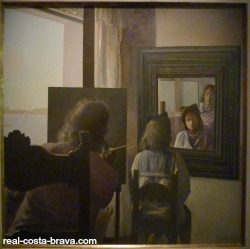 Teatre Museu Dali
Whether you are a massive art lover or not, the Dali Museum is really interesting. Dali is probably the most iconic Catalonian, certainly the craziest, and a visit to the Costa Brava isn't complete without some sort of introduction to the man himself.
The museum contains a lot of different types of art, from paintings to sculptures to holograms to jewellery. 
But it is quite mad...the cadillac (that rains inside) and the three dimensional Mae West room are just some of the madness that goes on in there.
Word of warning...quite a lot of Dali's work has a sexual theme to it and so you might not want to take children there (you would be setting yourself up for a lot of awkward questions).
Dali is supposedly buried in a crypt underneath the museum. He died in 1989.
There is also artwork at the museum from other well known artists, such as El Greco, Bouguereau and Duchamp.
Where is the Dali Museum?
---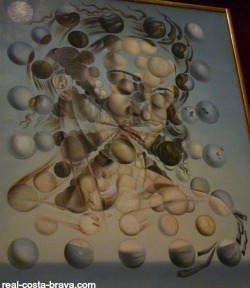 Museum Dali
Address: Teatre Museu Dali - Placa Gala Salvador Dali, 5, Figueres
Telephone: +34 972 677 500
For more information and details of opening hours and entrance prices please visit the Dali Theatre Museum website.
---
Return to Things To Do Costa Brava
Return to Costa Brava (homepage) from Figueres Things To Do - Dali