The Habanera Festival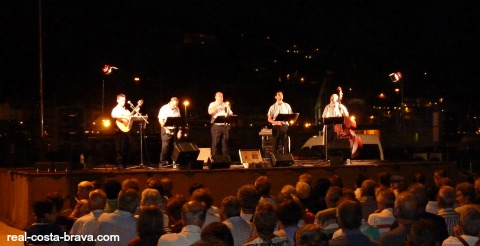 Habanera Festival Costa Brava

The Habanera is one of the most popular Catalan festivals and is a massive tourist attraction.

The Habanera is a form of music brought back from Cuba by Catalan sailors (a creolized form of the French contradanza brought to Cuba in the 19th Century).

Traditionally these songs were sung by fishermen in the tavernas of the Costa Brava villages.

That is until 1967, when the first public Habanera was held on on the beach at Calella de Palafrugell (still the most popular Habanera on the Costa Brava). Held on the second weekend in July.



Habanera Festival Calella de Palafrugell

Nowadays, these sea shanties are performed by groups of musicians that travel the Costa Brava.

A Habanera is always accompanied by the drinking of cremat (burnt rum amongst other ingredients). A delicious warming drink, definitely worth sampling. For those of you that want to know what is in cremat or even fancy making it yourself, here is a cremat recipe...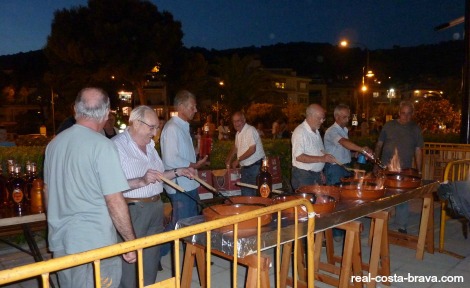 Habanera Festival - making cremat

Cremat Recipe
---
Ingredients
1 litre dark rum
50g sugar
1 fresh cinnamon stick
1 tablespoon whole coffee beans (or 4 cups of black coffee)

peel of half a lemon 
(you can also add brandy)

Method
Add the sugar, cinnamon, coffee and lemon to a terracotta pot (some prefer to add the coffee last - just before you serve it)

Heat the rum (& brandy if using) until it is hot

Set the hot rum alight and pour it slowly over the ingredients in the terracotta pot

Stir the cremat slowly with a metal spoon until 2/3 of the liquid remains and the flame is out

Serve and enjoy!
Find out if a Habanera is happening when you are next in the Costa Brava by visiting our festivals page.
Return to Top

---
Return to Festivals Costa Brava from Habanera Festival
Return to Costa Brava (Homepage)